I am Randy Fox. 405-288-6014 or

randyfox70@yahoo.com

I am retired and on a fixed income. I am in the house after 7pm central time if you want to talk to me. I quit fighting dogs when I was around 40 years old. If you are part of any Branch of Law Enforcement. You will be wasting your time and your Local, State or Federal fund's trying to convict an innocent man like myself. I have thousands of friend and family witnesses on my side. I tell everyone and mean it. If you fight dogs you will go to jail. Don't fight dogs because your family needs you. I am an old man that loves to have top bred pit dogs and will always keep game-bred dogs because they are better for hog hunting and they are in my blood. I have no dogs on chains. They are all in pens. I am sure you undercover boys have already checked that and know it is the truth. Since it is a felony to sell a dog or buy a dog to fight. In order not to be framed there are no pit-bull books, breaking sticks, treadmills, or any dogfight paraphernalia. I do not do drugs or even drink beer anymore due to stomach problems. I will positively not sell a dog to fight. So do not even ask. Some one wrote and ask me why I have dogs out of famous pit winners. These dogs are much better off here than in the hands of a dogfighter and 99 percent of pitbull people love dogs bred this way. I sell a litter or two per year. That doesn't start to pay for the dogfood I feed or the other added expenses. I simply love the famous game pitbull dogs. They are the only true pitbull.
This is Pretty Boy Floyd. He died 10/09/2019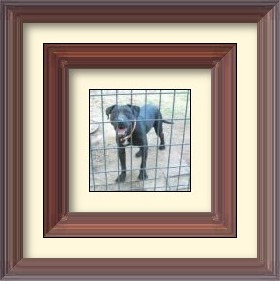 Doggone Transport 833 436 4466
All my dogs are game bred with many famous fighting dogs behind them. I have them for hog hunting only. My attorney says that no branch of law enforcement should arrest me for owning this type dog and if they do they are messing up. I hope she is right. If you think arresting people because of their dog's pedigree. I guess you will arrest convicted killer's children also. I believe Gamebred dogs have more heart for hog Catchdogs. If you fight dogs. Don't ask to buy a dog from me. I do not do stud service for anyone. Do not come to my place without asking permission. Randy Fox
This is Mira a sister to Mathias.