A friend sent me this. It had a foreign language on it and I was told it is in Yugoslavia. I'm not sure where they got these photos. I speculate they downloaded it off the web. It looks to me like they have a big problem with wolves over there. I believe if I had a wolf problem. I'd put a boundary fence made of 6 Gage metal around my home and have my dogs inside this fence. I'd pour a concrete footing at the bottom of this fence so nothing could dig under and have it tall enough for nothing to go over. I think this should be done before the owner brought home any dogs. What kind of an idiot would let this cruel awful thing happen? Surely he was aware of the wolf population.
Stella before the wolf attack.
Stella eaten up by wolves while she was chained.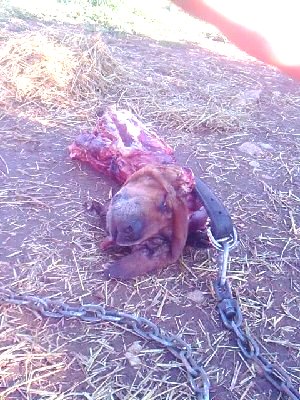 Napadvuka first attack by wolves.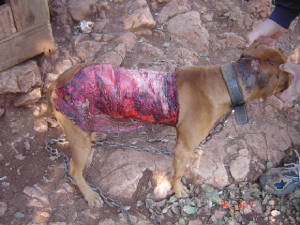 Napadvuka second attack by wolves.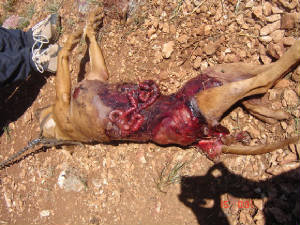 Ozljedeodvuk Eaten up by wolves.