Clements Ruthless Pedigree
Years ago most Pitbull people registered their dogs with UKC until UKC stop catering to dogfighters. Then everyone went to ADBA. Then later several went to other registering companies. I owned this female Ruthless twice. I bought her from Conwill then. Later I sold her to A.B. Forsythe and then I bought her back from Mr. Forsythe and later sold her to him again. She was Clements Ruthless when I bought her. On the pedigree's online Database. She is registered several different ways with incorrect pedigrees. I owned a male and a female off her. Below is one of the pedigrees Mr. Forsythe gave me when I first bought her back.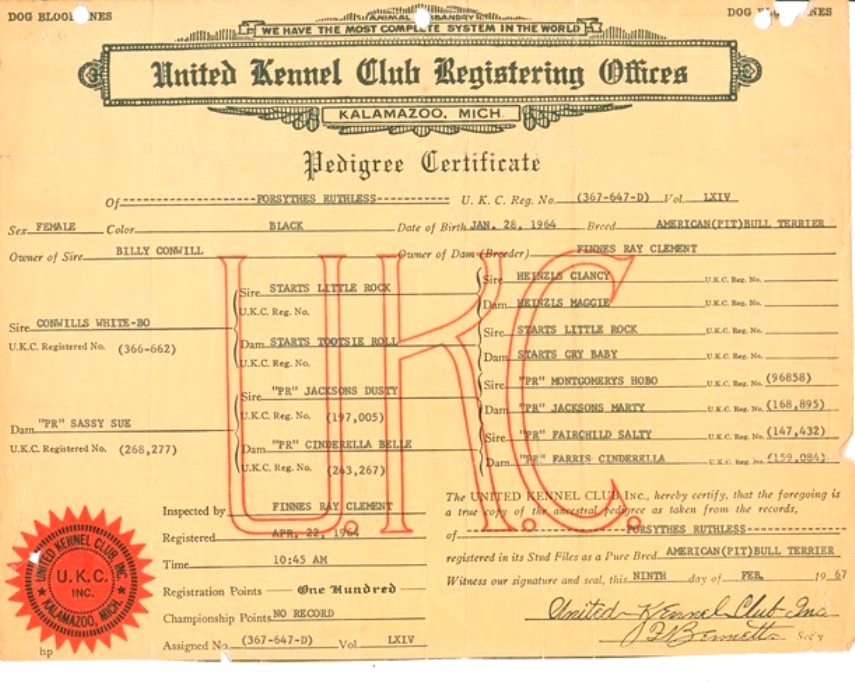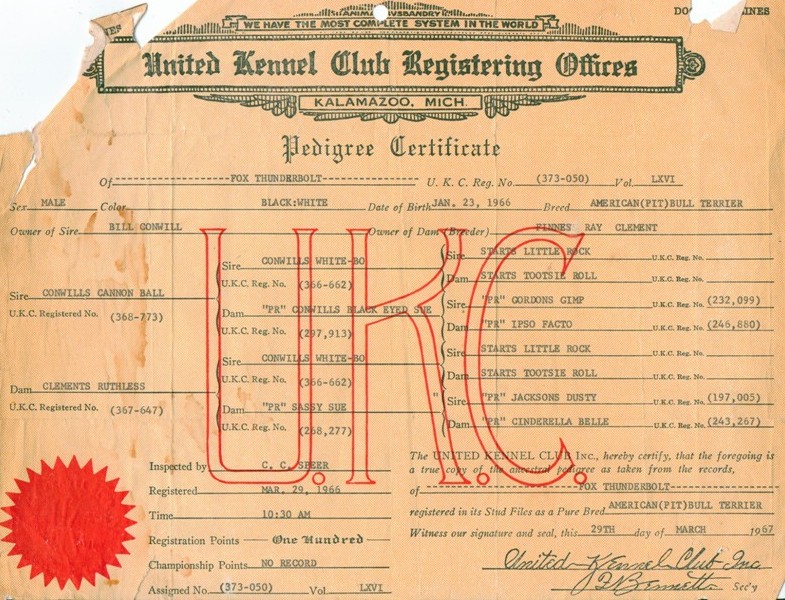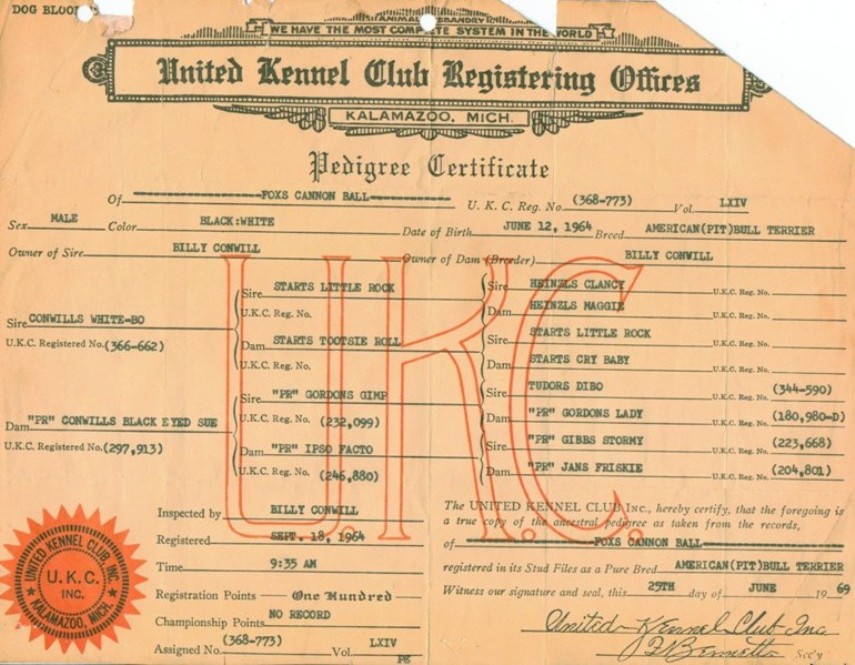 FOX'S ALVIN THE DOG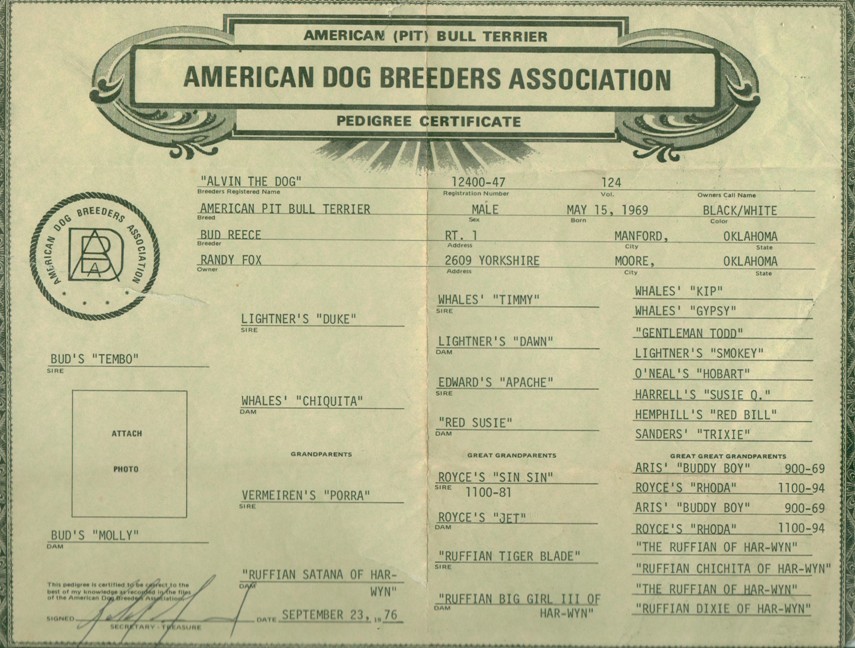 ALSO CALLED ALVIN
I first registered 'Alvin as 'Alvin The dog'. Some one wrote in Alvin and sent off a written pedigree on their dog. I gave them permission to register their dog since he was out of Alvin . They paid for Alvin to be registered and their pup to be registered on the form I had already signed. I didn't ask for one but I got a copy anyway with him registered as Alvin. He still has the same sire and dam on the pedigree. You can tell nothing under handed took place in this paperwork. Yet it was a little silly on ADBA's part. Randy
This is Sissy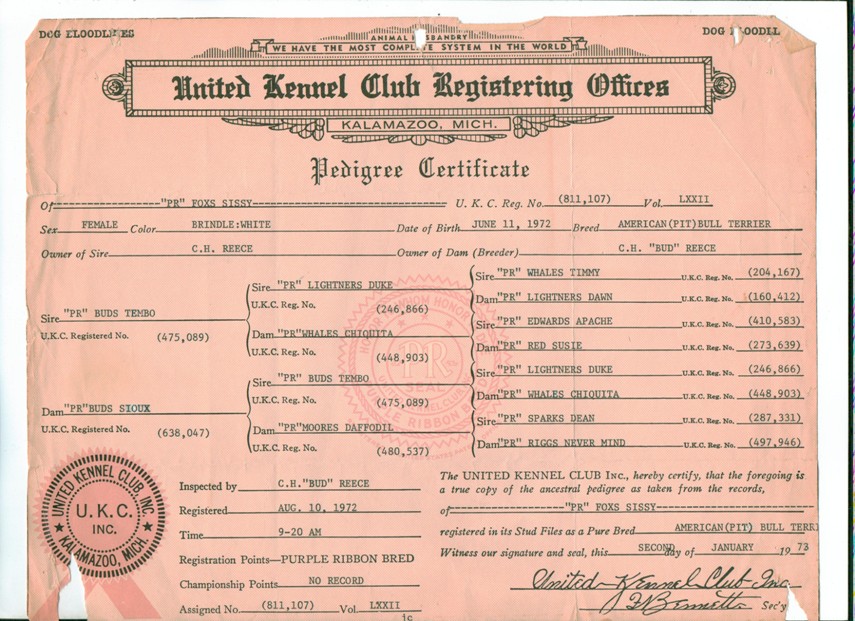 Fox's Sissy 11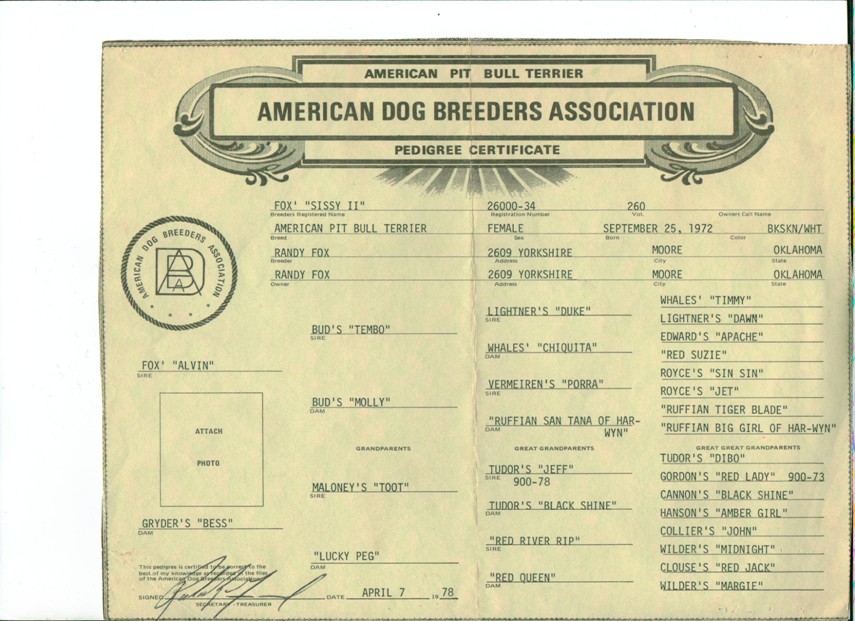 Later Toot became sired by Spike. A Miracle took place I am truly amazed.
Lots of pedigree's show Toot out of Jeff. Including Fox's Sissy 11 in the above pedigree. Could the reason he changed it be as follows. As soon as Nigger quit. Maloney registered Toot out of Spike. Oh what a web we do weave when we try to deceive.
Tudor's Runt is registered as a female on Pedigree's online. Tudor's runt is a male. Weird how they change sex' later on in life.
Before Earl Tudor got the so called true pedigree on Dibo. He used Tudor's Runt's pedigree to registered Dibo's pups for a couple of years. You will see in the pedigree below Tudor's Verna # 344-980-D was registered out of Dibo. Williams' Red Danger was registered out of Runt who has a much lower number 320-4383. Yet both dogs were out of the same male. A pure MIracle happened there. Yo can see this in the pedigree below. Like Maloney did with Jeff's Papers for Toot.
Tudor's Runt and Dibo are the same dog on this ped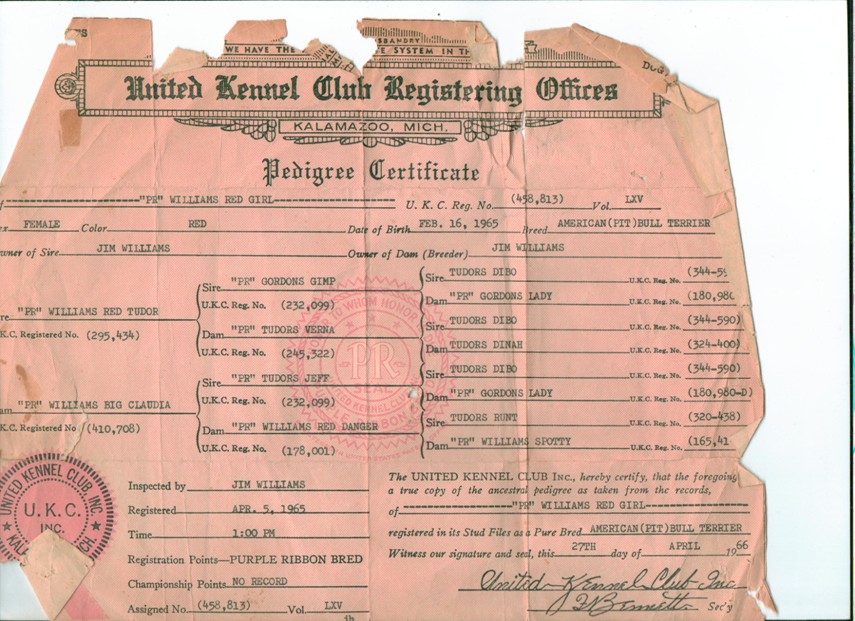 Information stored in and displayed by: apbt.online-pedigrees.com
Fox's Ch Rusty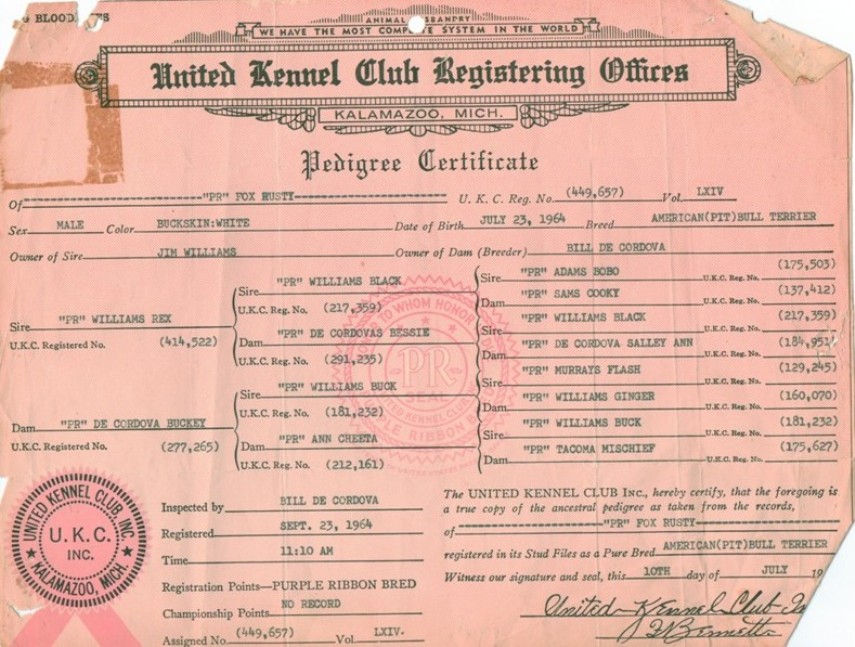 I can't get this Pedigree completed onto online for some reason.