Floyd taking it easy.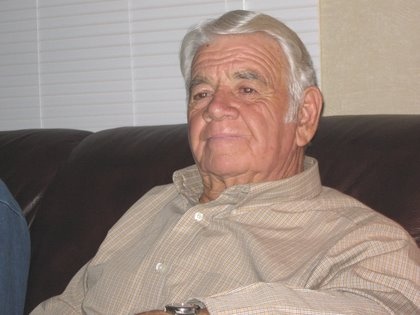 Rumors have been going around that Boudreaux died they are false. Boudreaux is alive a as of 3-24-2020.

Please and Thanks. I need these Boudreaux' dogs photos. Send Photos to randyfox70@yahoo.com

Boudreaux' Cocoa, Boudreaux' Man, Boudreaux' Rita, Boudreaux' salesman, Boudreaux' Winky, Boudreaux' Lisa, Boudreaux' Rosebud, Boudreaux' Law, Boudreaux' Rosebud 11, Boudreaux' Satin and Silk,

Drigger's Midnight, Drigger's Lil Bit, Drigger's Sissy, Drigger's Gretchen, Gr Ch, Morgan's Iron Mike, Morgan's Brittle,

Send photos to randyfox70@yahoo.com
Another photo of the all time great Floyd Boudreau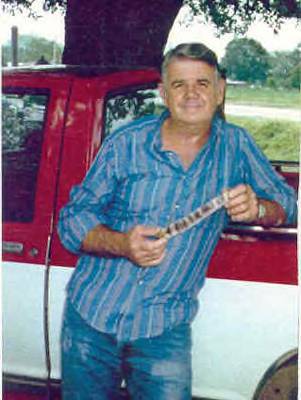 Father and Son Acquitted on Dog Fighting Charges. I'm glad these guys got something out of this tragedy and hope many people who have dedicated their lives to get anyone they think might be involved with dogfighting do their homework and leave innocent people alone. Remember one thing about our country. We put more people in the penitentiary for more trivia things than any other country. For each person you put behind bars you can pay a school teacher's yearly wages.

Lafayette,LA -- As 74 year old Floyd Boudreaux and his 44 year old son Guy walked out of the Lafayette Parish Court House Wednesday afternoon, they couldn't hold their emotions back.

The father and son were acquitted on 48 counts of dog fighting.

"The lamb slayed the butcher," said Floyd Boudreaux.

Three and a half years ago the Boudreauxs were arrested following a raid on their Youngsville home.

The two were accused of running an international dog fighting operation. State police seized more than 50 adult pit bulls and puppies. The animals were later euthanized.

"That kind of judgment to come in there and kill his animals, that he raised like children, that I raised," said Guy Boudreaux.

"We denied dog fighting all together. We're not guilty of that," said Floyd Boudreaux.

The pair say they're dogs were champions but the medals weren't for dog fighting.

The Boudreauxs know some may never believe they weren't associated with dog fighting but they want people to understand it was proven in a court of law, they are innocent.

Jason Robideaux, the Boudreaux's attorney, says the State Trooper who testified in court said it was not his intention to have these dogs killed. He wanted to keep them alive for evidence. The Louisiana SPCA instead put the dogs down breaking what Robideaux says is a violation of the Louisiana State Law. He has advised his clients to seek civil representation to get the damages for the death of their dogs.



Louisiana —This tragedy can happen to anyone. An animal welfare group and two dog breeders have settled a lawsuit over 57 pit pulls seized and euthanized in an investigation into alleged dogfighting, according to court filings.

Floyd Joseph Boudreaux and his son, Guy Anthony Boudreaux, filed the lawsuit in 2009 against the Louisiana Society for the Prevention of Cruelty to Animals after a judge acquitted the men on dogfighting charges, citing a lack of evidence.

The father and son had sought damages for mental distress and loss of income from the sale of the animals, which their attorney has said were valued at about $300,000.

The Louisiana SPCA declined to comment on the terms of the settlement, and the Boudreauxes' attorney, Richard Dalton, did not return two calls seeking comment.

A woman who answered the telephone at Floyd Boudreaux's home said he would have no comment on the case.

The lawsuit over the deaths of the animals had been scheduled to go to trial Monday.

The case had its origins in 2005, when State Police raided the Boudreauxes' Youngsville home and seized the pit bulls.

State Police handed the animals over to the SPCA, and the nonprofit group euthanized the pits bulls within days of the raid.

The lawsuit was focused on questions of whether the SPCA overstepped its bounds in euthanizing the animals.

A State Police investigator testified at the Boudreauxes' criminal trial that he had been under the impression the SPCA was going to house the animals, not kill them.

A representative from the SPCA, Kathryn Destreza, testified there was a general assumption at the SPCA after the raid that the animals would be euthanized, though she could not recall any one person making the decision.

In responding to the lawsuit, the SPCA argued in court filings the group should be given immunity from liability because the SPCA became involved "only at the request of State Police" and was acting as an agent of the state.

In statements to the news media after the 2005 raid, then-Louisiana SPCA Director Laura Maloney said the group had been pushing for law enforcement to investigate Floyd Boudreaux, whom she alleged was a well-known breeder of fighting dogs that could fetch as much as $10,000.

Dalton, the Boudreauxes' attorney, has said the father and son were not raising fighting dogs but rather carrying on the "Eli" bloodline of pit bulls that the family had bred for more than a century.

The death of the dogs seized in the 2005 raid effectively ended that family tradition, an event so traumatic for Floyd Boudreaux that it prompted a heart attack, Dalton said when the lawsuit was filed in 2009.
My friends Chubby Johnson & Mr. Boudreaux
Chubby has a bad eye plus many other features that he acquired while Boxing.
Chubby Johnson & Floyd & Floyd's wife Norma
Chubby Johnson is a former Lousiana man.
Floyd Boudreaux & Tim Sprowl.
Both these Louisiana men had some good ones back in the day.
Chubby's daughter Karla, Tim Sprowl & Sheila.
Tim an old dogman had some fine dogs back in the day.
Boudreaux and Boze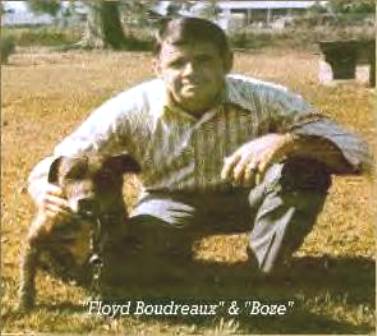 Floyd Boudreaux and OX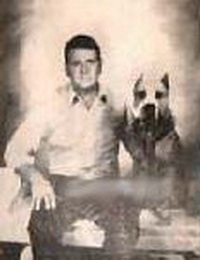 Boudreaux' Skull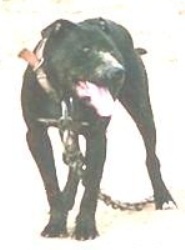 I was at this fight years ago. Floyd handled this dog against Mayfield and and George Gilman for Fred Williamson who has a son of Boze he called Pistol who was raised as a house pet. Word was that Pistol was a pet & a cur & that Don Mayfield & George had a dog at 49lbs. that would prove it. Well, after enough talk, ol' Fred said put up or shut up. The match was made. Mayfield had George's blessing to shape up their CH. Gomer dog, a winner of several high dollar contests. CH. Gomer was a littermate to CH. 400, another multi-time winner. Both dogs came in on the weight & at 2:45 CH. Gomer cleared the wall & jumped right into the arms of Don's wife, Phyllis Mayfield. Now who was the cur? A paid advertisement was published in Raymond Holt's magazine 'Pit Dog Report' shortly after the contest. The ad stated "Boudreaux' Pistol: Just an average Boudreaux dog!" The ad wasn't to peddle pups or for stud service, it was simply a statement. And it was true; Pistol was an average off Floyd's dogs.


A dog with lots of Boudreaux that gets a whipping.
Jimmy Boots vs Benny Bob
Willie Brown vs Dale Brandstrom
Males 52 vs 53 Cajun Rules
Ref Bill Petsie
The Texans had arrived the night before by plane. Willie Brown,
Halliburton, Carver, Hall, to name a few and joined by Freddie Jones and
Indian Sonny. The fans from Utah came with their entire families. Mr G has
about ten kids himself, I think. Ed Weldon from Colorado along with them,
totaling 20 men per side. Benny Bob is weighed at 53lbs, washed and enters
the pit after the toss of a quarter. Brown waits in the pit while The Man
from Utah Mr G brings in Jimmy Boots. The weigh in finds him over the
weight of 52lbs by a mere 2oz BUT is over the weight. Texas decides to
claim the forfeit as well they should, but The Man from Utah says... I
still have 13min before pit time to make the weight and he hurries into
the house. Returning within the 13min it was heard he led the dog to a
tree and then wiped the wet sand and mud from his dog's feet and tail.
Jimmy Boots is weighed...on weight.. Good going Mr G,,Halliburton says.
The fight is on. Jimmy Boots is washed and enters the pit, and Pit Your
Dogs. Bets by the hundreds are called and accepted by both sides of the
pit.
These two dogs are more evenly matched than any other two dogs I have ever
seen. They swapped stifles, shoulder holds, rolled, bit noses, and
literally ShipWrecked each other the first 35min. Mr Carver says.
A lot of encouragement from both sides. The scratching starts after a turn
is called while both dogs are rolling after each other. Jimmy Boots to
scratch,,,handle,,completed, more fighting, each dog is on top then on the
bottom. I think Jimmy Boots is the harder biter, but Benny Bob seems to be
able to reach in there no matter what hold Jimmy Boots takes. First one
scratches, then the other. A count of how many times was not recorded, but
no doubt about both these determined animals going accross. One hour
fifteen min approximately, finds Jimmy Boots has lost the use of hisback
legs from those crushing stifle holds, and on a scratch by Benny Bob the
legs collapse, letting Benny Bob on top, crunched into a corner. They go
to mouth fighting. Hard biting even now. Benny Bob loses a top cutter with
Jimmy Boots chewing from the bottom. Looks like Texas is ahead now. A
handle can only be made by Willie Brown as his dog is on top and they
remain bunched into the corner. Time goes by as both dogs chew out their
holds. Both handlers congratulating each other on the tremendous dogs they
both have shown. One Hour Thirty,,the handle,,as The Man from Utah sees
them free of holds. Brown picks up from the top and a leg dangles in front
of Jimmy Boots, and he goes after it and grabs hold. Brown lets go again
and this gets Jimmy Boots out of the corner and on top of Benny Bob,and he
starts working. Handle,,scratch by Utah,,,fighting,,,handle,,,a scratch by
Texas. One Hour Forty finds Jimmy Boots taking the top position. That Man
From Utah can sure put one up, someone from Texas says. Shake the Bear. Mr
Greenwood tells Jimmy Boots and he shakes. Benny Bob laying out of holds now but
trying to take a nibble in the rib cage every time Jimmy Boots shakes the
shoulder, but he is completely exausted and critically hurt. Everyone
thinks Benny Bob can never make his scratch now,,,then both dogs boil up
on their feet together in holds. More fighting,,handle,,Benny Bob should
never be able to go,,OVER HE GOES,,handle,,Jimmy Boots crosses. He bites
in with that fire in his eyes,,,using the energy he should save to live
with,,,handle,,Texas goes again although weak on his feet,,handle Jimmy
Boots scratches,,handle Benny Bob lunges from the corner, but loses
momentum half way over and is counted out 20 sec count. Its over,, Ed
Weldon with Jimmy Boots and The Man from Utah the winner in two hrs and 5
min.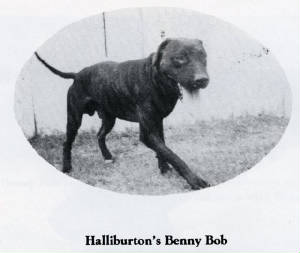 I would like to say I believe the Bullyson-BennyBob matching of these two dogs was the Dumbest thing two men ever did. It was a match where both sides reputation was ruined. If the sire won and stopped his son he would be branded as a sorry sire. if the son won and stopped his sire. The bloodline would be branded as a curr bloodline. Dumb,Dumb,Dumb things men do.

I Borrowed this Article below from the writer. I will not print his name.He is telling the honest version and this is the way I remember the BullySon-Benny Bob fight. I liked the late Rick Haliburton. He was good to me and I didn't forget it. Anyone that is good to me I like them. If he were alive today he would tell you the truth about Walling's Bullyson and Benny Bob. Sincerely Randy Fox

Interview With Bobby &

Jeanette

Hall:

Famous dogs of the past. Legendary warriors, they've lived and died, but still live on in the minds of thousands. Who has never heard before of the "Big Bad Black Bullyson" dog! A myth? Perhaps . But if there is one man who can tell use the inside-story on the renowned Bullyson it is Mr. Bobby Hall from Houston, Texas. This is the story about a man and his dog. Bobby Hall and Bullyson. A pair that made the world shiver…..

When the plane landed in Houston, Texas it was already dark, but the humid hot air was still ever present. After a quick drive to the Hilton and the following drinks at the hotel bar, I went back to my room and laid back, trying to relax and think of the questions I was going to ask Bobby Hall the following day.

I had spent the last days reading his book "Bullyson and His Sons", now my mind kept drifting away into a "long ago time" when all the great gentleman dogfighters would meet to determine who's dog earned the title of being the Best, proven under fire Champion.

I was only hours away from meeting Mr. Bobby Hall, I was about to meet one of the all time great dogmen and with the last thought in my mind I went to sleep.

The next morning was like many others, sunny, humid and began much too soon. At breakfast I started to concentrate on the upcoming meeting with

Mr. Hall

.

Only minutes after I got back to my room, my concentration was broken by a phone call with a soft, friendly voice asking me if I was ready for my complimentary continental breakfast, a "How ya doing boy" told me this was Mr. Bobby Hall.

It turned out I landed at the wrong airport in Houston, but he insisted on picking me up at the motel. He arrived after no more than 45 minutes. When I opened the door I was immediately struck by his big smile, Texas hat and eyes that looked at me straight and clear as trying to analyze my thoughts. With him was a nice young man called Rudy Flinkevleugel, visiting from Holland, Bobby, who had a hard time pronouncing his name, called him "FinkleWinkle".

Upon arriving at his home the door was opened by a tall, attractive, brown eyed lady that turned out to be his wife

Jeanette

. The day was spent with dog talk, a few drinks and plenty of good food.

His house was surrounded by dogs that were chained up and inside were many trophies, pictures, and other memories of yesterdays Champions and other well known dogs from the past when dogfighting was not yet a felony and a popular spectator sport. The back porch was also filled with photos, wall to wall, of famous bulldogs and people like Danny Burton, Norman Hooten, and many others from all over the world. The night was filled with the trading of stories and drinking lots of champagne. It was obvious that this man had more than just one interesting story in him and that a good interview was on hand. Talking to him was like reading his book, interesting, instructive, and above all entertaining.

The ice was broken. The stage was set.

The next morning early as we sat in the shadow of the back porch, with a cup of Jeanette's good coffee, I started the cassette-recorder.

Except for the sleeping sounds of MS. BOOBS, a brindle female and Bobby's most favorite brood bitch it was peacefully silent when I landed my first question: "Mr. Hall, what is in your opinion a good Bulldog?" Without looking at me he answered in his typical soft spoken manner; "Well, first of all a dog that is "game" above everything. Then second would be a bite like a knock out prize-fighter like

Tyson

. A dog that can get it over with in 20 minutes, because there is very few of them like that and I think also a stifle dog. I prefer one of those over any of the others." I wasn't expecting this kind of answer, so instead of shooting my second question on the list, I asked him what his definition of that much spoken word Gameness was and why he liked a stifle dog so much. Again he didn't hesitate and readily replied; "a Game dog is one that will crawl across, fall, stumble, get back up and finally reach his opponent again after he is worn out," slowly he puts his arms on the table and continued, "If you got a stifle dog, it's like getting in a fight with someone and you throw up your guard and they start running around and hit you in the back, you're not used to that, it's so awkward. In other words they don't come straight at you like you expect them to, stay there and punch it out. It's an unorthodox style and confuses so many dogs and you can get the early start and the match is over before it begins." Now I felt I was getting somewhere and continued to question; "Can you give me an example of a Game dog?" "Yes, I sure can", he replied. "The dog that lost to BULLYSON, the on that Bert Clouse had, that was the best example that I've ever seen of it. He showed something like 300 people what a Game dog looks like, he lost the fight, but the crowd gave him a standing ovation. This happened almost 20 years ago, but it is rare that you see a dog like that."

Just before I was getting to my next question,

Jeanette

came out of the house carrying a portable phone. It was Mr. Teddy Bear from Tokyo, while he was talking to his far away friend I rewinded the cassette-player to see if it was recording alright. Fortunately it was working perfect. While Bobby was still on the phone I looked through my list of question that I prepared the morning before at breakfast and decided to ask him next about the bobtail dog, BEN, that made fame in Taiwan and about his famous PRINCESS bitch who, according to some rumors, was now owned by a gentleman in Mexico.

When Bobby said goodbye to his friend and returned to his seat with a fresh cup of coffee he had a smile on his face, after I confronted him with my next question he began where he left off, "A true Game dog is very rare. To me a pedigree is not as important as the individual quality of a dog because I take each dog on his own, but when you start breeding every once in a while you will get a fluke, a superdog, but is not producing and that takes time to find out, also money, so you can understand how hard it is for the breeder and how important it is to breed with nothing than the gamest of dogs. PRINCESS was out of MS. BOOBS sired by my old ROBERT. She is a BULLYSON bred dog all the way, I think she was my all time best female, she would rate up there with my FOOTS bitch who won over the highly regarded COLORADO bitch. PRINCESS is now owned by a gentleman named Arnold, he is from Monterrey, Mexico, but comes to the States quite often. The BEN dog is a different story. I bought him from a man named Biscuit and conditioned him for six months before I sold him to Mr. A Chain Cao; a very nice man from Taiwan. His new owner matched him into GR. CH. MIKEY and won the fight. I thought the dog was in top shape considering the caliber of dog he went into. Then they've made the mistake of matching the dog too soon, it was only three months later to his next match, which was much too soon. Although he won this fight too, he was not in the shape he should have been. "At this point we were really into the interview and I thought it was a good time to switch the subject to the more serious questions. I realized that the next few minutes would make the difference between a friendly chat and an interesting interview. I waited for a few seconds before stating my next question.

"Mr. Hall, the BULLYSON dog is considered by many to be one of the All Time Greats and you wrote a book called "Bullyson and his Sons". Why didn't you write about the BULLYSON vs. BENNY BOB match in your book since this is the fight that raised a lot of controversy? "Well, he replied, "at the time that I was writing the book I had to stop somewhere because I spent 3 years on it and couldn't cover the whole thing. My new book will be out sometime in 1989 and I will take up where I left off. The next book will be "Sons of Bullysons". There has been a lot of controversy on BULLYSON, lots of things have been said and a lot of them are true, and a lot of them are just hearsay, but the whole truth will be told in my next book, blow by blow. There will be a lot of exciting things to talk about, I will go into each son of his, of course it takes a lot of time for research and to get all the facts straight so there can be no question on them and that's the kind of book I'm trying to do."

The answer was honest, but Bobby was certainly avoiding the essence of the question. I wasn't really satisfied so far and decided to try a more direct approach.

"According to several people that witnessed the BULLYSON vs. BENNY BOB fight, Maurice Carver, who handled BULLYSON, picked him up at the count of six because he wouldn't scratch. Also, several years ago Don Mayfield, as well as Bobby Smith, sent in articles to various magazines that Maurice could not get BULLYSON to scratch and that he asked Floyd Boudreaux if he could get him to cross the Pit, all at no avail. What do you have to say about this?" Bobby, who was sitting to my right side turned his head slightly, looking at me he slowly replied; "Well, that's true, but that's only a way of bowing out, I see it like this….the fight was over, someone had to win, someone had to lose, but what gets me is why the dogmen can't figure it out for themselves. Only common sense will tell someone that if you really looked at it and researched it…; BULLYSON was a 49lb dog, that's what I brought him in at before, he was not a 52lb dog. BENNY BOB could have easily fought at 53 or 54lbs, so even Ray Charles could see the outcome of that. When you have two dogs that are equal you can't give away that kind of weight. I would say that BULLYSON was a deadgame animal…" I interrupted Bobby's analysis, "even though he did not attempt to scratch?" "Right", he said. "He was definitely into shock, no doubt about that. You have no idea about what kind of dog BENNY BOB was and how he could bite. You would have had to been there to know what kind of dog they were up against and saying that his son killed him is a complement in itself." I had been listening to his answer real good and was fascinated on how easy he handled the question. After reading his book this was the one question that was burning on my mind. Almost like MS. BOOBS could sense my excitement of being here started to bark, producing a low deep sound.

Jeanette

would now come out of the house and sit with us listening to the rest of the interview.

"Do you know what happened to BENNY BOB after his fight against BULLYSON?" "Yes I do," Bobby answered, "he went back to Willie Brown's yard and later on he went out to California and was matched into Ralph Greenwood's JIMMIE BOOTS. That was the most vicious and best fights I've ever seen. It was like when you were watching it you knew it couldn't go on another five minutes. It was really like two full grown men with icepicks and you knew it just couldn't go on any further, but that five minutes would pass and then you knew for sure it was impossible to go on another five minutes.

The whole fight was like that…you knew it had to be over because no two dogs could take that kind of punishment. I've never been in a match like that before. Rick Halliburton and Willie Brown did the conditioning on BENNY BOB and did Ralph Greenwood on JIMMY BOOTS, I think both dogs were in super shape. After the fight I would have bet you $100 that it didn't last longer than twenty minutes, that's how exciting it was, but it lasted nearly two hours with JIMMY BOOTS being the winner." "Did you condition BULLYSON for his bout with BENNY BOB?", was my next question to Bobby. "No, Maurice Caver conditioned him, but I didn't feel he was in a good shape, not that it really matters because he couldn't have whipped him on his best day. You can't give away that kind of weight with dogs that are just as even. After I sold BULLYSON to Red Walling he left me the manager of the dog in the world at that weight. I even challenged his litter brother ELI JR. but he never should have matched into BENNY BOB."

At this point I felt like changing to another subject and asked Bobby about his stud dog BERT, where he got him from, etc… He told me the dog was about five years old and that he bought him from Dennis Meier who had the dog from Don Maloney's wife. She has given the dog to Dennis since he had helped Don work the dog for his first match and really took a liking to the dog and she couldn't take care of the dog after Don's tragic death. Bobby also stated that the dog is not open at public stud service and that he would cross him with his bitches only.
Bullyson & Benny Bob match,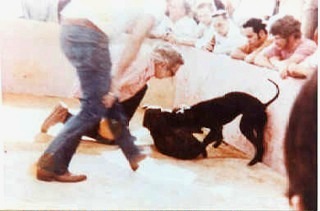 Although BullySon quit. He was a great sire. The following is Bullyson's recorded offspring winner Stats. He sired eight champions, eight 2xw's and two 1xw's and five ROM dogs. Plus many famous Grandsons & Grandaughters and many more famous dogs even farther down on his pedigree. I would have called it an honor for anyone to have owned BullySon. Randy Fox
Bullyson VS Benny Bob was the big match of the day as there were people from all over the US, Canada and Mexico to see this event. The convention took place in Fort Worth and it was a big show. The had bleachers up around the pit and a canvas over the whole thing. It was wonderful until the bleachers collapsed and the canvas cover came crashing down during the Bullyson match. Carver conditioned and handled Bullyson and Haliburton did the conditioning & handling for Benny Bob with help from Don Mayfield. Benny Bob was out of Bullyson bred to a bitch out of Boudreaux' Boze bred to Clemmons' Brendy. The dam of Benny Bob was known as Clemmons' Jesse and her name was later changed to Wikerson's Tina. The breeding of Bullyson and Jesse was done while Bullyson was still on the yard of Jerry Clemmons.

At the match, Carver made a deal to enter the pit last as he didn't want to stay in his corner for an extended time with Bullyson. When he entered, Rick was ready, the ref was ready and that was Floyd Boudreaux. Maurice didn't even set Bullyson all the way down he dropped him 3 inches above the floor and the match was on. Don Mayfield reported it was pretty obviousquickly that if Bullyson was going to get there today, it was not going to be a blowout. After a while, Bullyson turned. He scratched well. Then Benny Bob scratched good. After this Benny Bob started getting faster and Bullyson slower. Everything Bullyson did, Benny Bob came back and did it better. At thed end, their stifles looked like you had shot them with a buckshot. At :40 minutes into the match Bullyson's ass end collapsed completely and Carver offered Haliburton a scratch to win, Haliburton would not take the offer as it was hot his turn to scratch. Finally, at :48 minutes, Bullyson's turn to go. Maurice faces him. When released, Bullyson turned his head a little to the right. His tongue is out, he doesn't move! At the end of 6, Maurice stepped over the dog and threw in the towel. He then asked Floyd to see if he could get him to go since Floyd had a part in raising him. The reason Maurice did this, I suppose was that everyone was in shock that this dog stood the line. Floyd took him, straightened his head, shook him and released him. The results were the same. His head tilted a little to the right and he stood there. After this Floyd picked up Bullyson and handed him over the pit wall to Maurice, who turned and walked off with the dog. Jerry Clemmons, who was working as a lab technician, did the blood work the day before the match, said Bullyson's blood count was at 33 when it should have been at 50. In addition, Carver bred the dog to practically every bitch he could in the Southwest. some claim they took Bullyson out to the field and anyone that tried to touch his ass end had him trying to bite them. He was given medical treatment, but it was to no avail. He lost control of his body and died shortly there after. This 48 minute match with his son had brought an end to Bullyson's life. It was told later by several people that Carver shot Bullyson to put him out of his misery. Mayfield claimed he was shot because he was a cur dog. I'm not sure which story is true. Some say he was standing in the corner in shock, I've never seen a dog or a human stand upright that was in shock. Usually if a dog is still able to think. He is not far enough into shock to not scratch. He was still able to think in my opinion. What makes me think that is Bullyson kept turning his head to the left the side he entered the pit on. He turned his head to the left when Maurice tried to get him to go and also when Boudreaux tried to get him to go. He wanted out of that pit. He wanted to go home. He was done.

What is Shock. The medical term shock refers to the organs and tissue of the body not receiving a sufficient flow of blood. As a result of the imbalance of osygen supply and demand. A buildup of waste peoducts occurs and can cause damage to the organs. This type shock is known as physiological shock and can result in collapse and death. All types of shocks can have the same outcome.
z